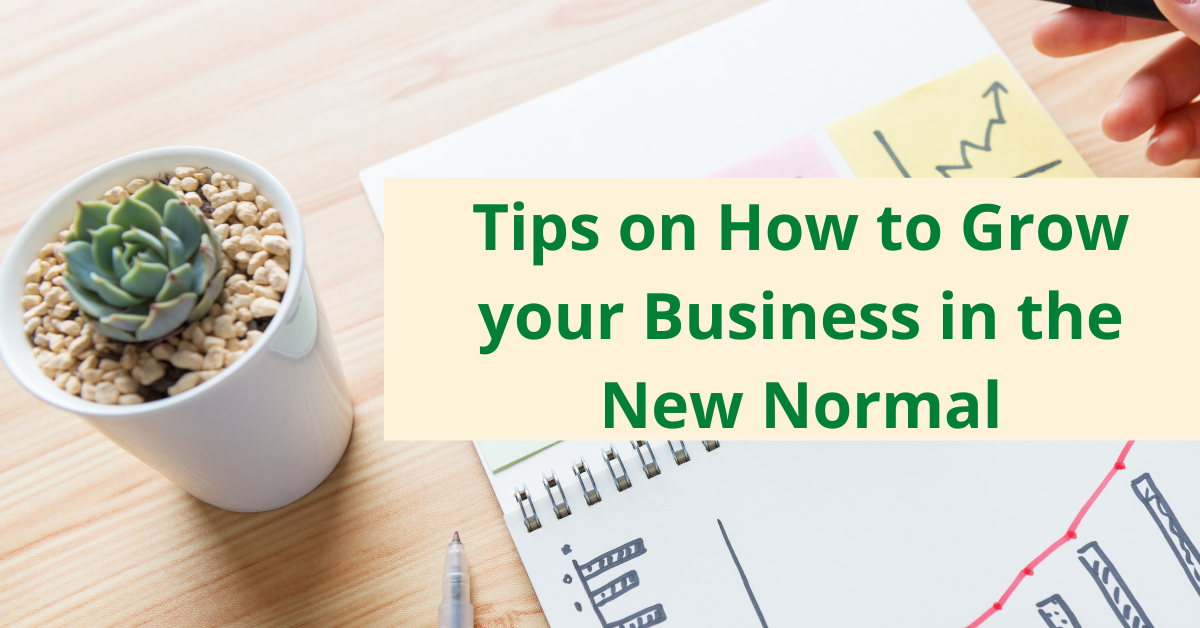 Tips on How to Grow your Business in the New Normal
Small and Medium Enterprises (SMEs) are among the most vulnerable sectors greatly impacted by the COVID-19 pandemic. Like any other business, many SMEs were forced to reduce business operations due to the limited movement of people because of the lockdowns.
In a positive light, we have also seen some businesses adapting effectively to the "new normal". Businesses have unlocked new opportunities through the use of technology. Ecommerce grew significantly and has never been more popular. Many companies allowed their employees to work remotely in order not to disrupt their operations. Others started using social media to reach out to customers. These have kept these businesses afloat and thriving despite the crisis.
Thus, we took note of their best practices, and here are 5 tips on how you can grow your business in the new normal.
Review your Cashflow
Cash is the most valuable asset of the company. When you operate in a lower capacity, cash may not be enough to pay off your creditors and operating expenses.
Creating a cash flow forecast as you expand your business slowly will help you see your overall financial wellness on a macro level.
Establish your Online Presence
Make use of the many benefits of digital technology. Listen to your customers and know what they are doing online. Stand out from the rest by responding to their current needs and wants.
Maximize your Profit
As you slowly make positive changes to your business, ensure you are answering your customer's demands. Explore the possibility of expanding your product lines or opening additional branches that will bring in extra cash to the company.
Collect your Receivables
This is the right time to call customers owing you money. You need to know whether they can pay their debts and the timing of payments. This way, you know when to expect that money will come in.
It would help if you were proactive in collecting. Monitor your collection by aging your receivables. Send collection letters to overdue accounts if necessary.
Get Professional Help
If numbers and figures are not your forte, hire an accounting expert to help you analyze if your business is still profitable. An expert from outside the organization will have an objective view of your business, giving you advice based on extensive knowledge and continued learning of the industry.
Moreover, by assigning some administrative tasks to a professional service provider, you can have all the time to concentrate on growing your business.
Work with us
As your business navigates to the "new normal," you need to have the right people who can help bring your business back on the right track.
At DJKA Business Services, Inc., we provide business solutions for business registration, accounting, bookkeeping,  and tax compliance. To know more about our services, just send us a message at info@djkaaccounting.com.