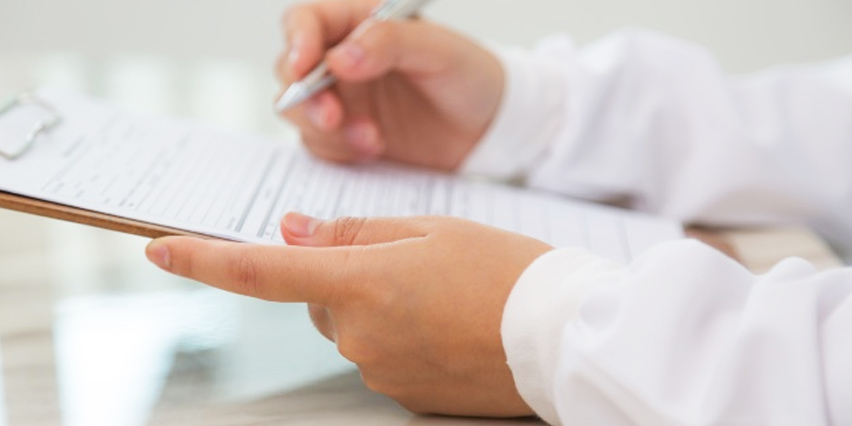 Business Registration Philippines: The 4 Simple Steps
Business Registration Philippines: The 4 Simple Steps
Filipinos are known to be entrepreneurial. Perhaps due to constant dire straits, they are forced to come up with more creative ways of surviving. The informal sector abounds in the Philippines. Our streets are living proof of this entrepreneurial spirit.
More often, many forgo formalizing their enterprises perhaps due to fear of paying exorbitant fees, or maybe the thought of going through the tedious process of business registration in the Philippines is already too daunting.
Today I debunk this mindset by presenting the step-by-step process of registering a business – in four simple steps.
First and foremost, spend some time to have a better understanding about the business types and their business requirements before jumping to any of these steps. If you already know your business type then, that's good and you're ready to go to next steps.
Step 1. Register with the appropriate government agency. If your business is a sole proprietorship, register with the Department of Trade and Industry (DTI) for Business Name Certificate. If you are forming a partnership or a corporation, register with the Securities and Exchange Commission (SEC). If you are starting a cooperative, register with the Cooperative Development Authority (CDA).
Business Registration Philippines: Registering with the Department of Trade and Industry (DTI)
For sole proprietors, in registering your business name with DTI, go to the DTI-Provincial Office where your business is located or log on to www.bnrs.dti.gov.ph. Your DTI registration will be valid for 5 years.
You need to comply with the following requirements:
Presentation of 1 copy of government issued ID
Accomplished Business Name Registration form (BTRCP Form 16) in duplicate
Registration fee depending on territorial coverage of the business name and documentary stamp: P200 for barangay, P500 for municipal, P1000 for regional, and P2000 for national coverage.
Business Registration Philippines: Registering with the Securities and Exchange Commission (SEC)
For partnerships and corporations, you can secure your SEC Registration Certificate at SEC Building, EDSA, Greenhills, Mandaluyong City or at a regional SEC office near your place. Check out www.sec.gov.ph or for online registration, go to http://iregister.sec.gov.ph/MainServlet.  Your SEC Registration will be valid for 50 years.
Requirements for partnerships are the following:
Name Verification Slip (online or at the Name Verification Unit)
Articles of Partnership
Written Undertaking to Change Corporate Name by any partner
Form F1505 for partnership with Foreign Equity
Proof of Inward Remittance by foreign partners
Requirements for Stock (S) and Non-Stock (NS) Corporations:
Verification Slip Form (S) (NS)
Articles of Incorporation and By-Laws (S) (NS)
Treasurer's Affidavit (S)
Notarized Bank Certificate of Deposit where the bank is located (S)
Written Undertaking to Change Corporate Name by any Incorporator or Director (S), by any Trustee (NS)
Clearance from other government agencies (S)
Foreign Investment Application Form F-100 (for subsidiaries of foreign corporations (S))
Proof of Inward Remittance by Non-Resident Aliens/Subscribers (S)
List of members and amount contributed certified by the Secretary and Treasurer (NS)
Registration fee of P360
Step 2.   Apply for business permit and license from the City or Municipality where your business is to be located. Along with this, you also have to get sector specific clearances if your business belongs to certain categories, for example: travel agencies needs clearance from the Department of Tourism (DOT), food and cosmetics business has to acquire clearance from the Food and Drugs Administration (FDA), pawnshops has to apply for clearance from the Bangko Sentral ng Pilipinas (BSP), learning centers need Department of Education (DepEd) clearance, and for wood crafts or furniture enterprises with the Department of Environment and Natural Resources (DENR).
Registering with the City or Municipality
You get your Mayor's Permit at the Municipality or City where your business is located. This permit will be valid for a year.
Requirements may include the following:
DTI or SEC Registration Certificate or Articles of Incorporation
Community Tax Certificate
Barangay Clearance
Location Clearance
Certificate of Occupancy
Building Permit
Fire Safety or Inspection Permit
Electrical Inspection Certificate
Contract of Lease
Picture or Sketch of the Site
Public Liability Insurance (for restaurants, mall, cinemas)
SSS Registration
Note that some of these requirements may not apply to you. A couple of questions at the City or Municipal Office would enlighten you.
Step 3.  Business Registration Philippines: Register with the Bureau of Internal Revenue (BIR) District Office where your business is to be located.
You have to finish Steps 1 and 2 first before proceeding to the BIR.
At the BIR, you get your Tax Identification Number (TIN), Authority to Print Invoice and Book of Journal. You may register at the BIR Provincial Office where your business is located or go to the BIR Revenue District Office. Your BIR Registration will be valid for 1 year.
Requirements for TIN Application for Employers
For Self Employed/Mixed Income Individual (BIR Form 1901):
Birth Certificate or any valid ID showing name, address and birth date
Mayor's Permit or application for Mayor's Permit
DTI Certificate of Registration of Business Name
For Partnerships and Corporations (BIR Form 1903):
SEC Certificate of Registration
License to do business in the Philippines (in case of resident foreign corporation)
Mayor's Permit or Application for Mayor's Permit
Application for Authority to Print Receipts and Invoices
For New Taxpayers (BIR Form 1906):
Job Order
Final and Clear Sample of Receipts and Invoices (machine printed)
Photocopy of BIR Form 1901 or 1903, TIN Card, Proof of Payment (BIR Form 0605)
For Registered Taxpayers (BIR Form 1906):
Job Order
Final and clear sample of receipts and invoices
Photocopy of Proof of Payment (BIR Form 0605, previously approved Authority to Print Invoice (ATP), Certificate of Registration (COR) BIR Form 2303, last booklet printed
Step 4. Register your business in the Philippines with the following offices for compliance to good employer-employee relationships, incentives and benefits, and social, community, and environmental responsibilities: Social Security System (SSS), Department of Labor and Employment (DOLE), PhilHealth, and PAG-IBIG.
There you have it – the 4 simple steps business registration in the Philippines. Details of the registration with other government agencies mentioned in this article like SSS, DOLE, PhilHealth and PAG-IBIG, and CDA will be discussed in upcoming posts. So stay tuned by subscribing to this blog.
Now that you have a good grasp of how to register, you are better equipped and have a roadmap to follow despite the popularly described difficult and taxing registration process. Indeed, it is simple but it may demand a lot of your time, patience, and some attention to details. Why go through the hassle when there is your friendly accountant who offer these   at very minimal rates? Find out more.
These are all the necessary information about the registration of businesses according to relevant agencies in the Philippines, but the requirements and rules may vary accordingly in time. To ensure that the processes are run smoothly and to minimize your worries, you can also have these outsourced to a reliable accounting firm that truly desires to meet your specific business needs. Talk to us at DJKA Business Services Inc. and Book A Consultation Today!