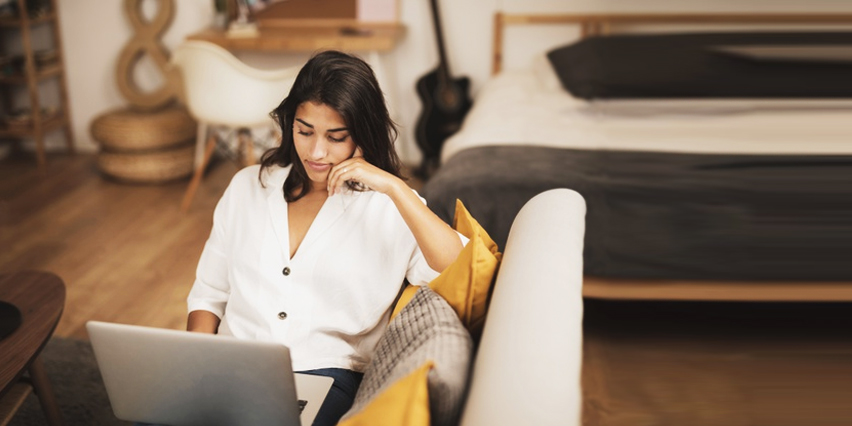 Tips for Business Owners to Stay Productive While Working from Home
Remote Workforce Productivity 
Points to Remember
Have  definite business goals and objectives –

Be concise about what you want. Define your mission and vision and plan on how to execute them. If you have team members, discuss with them and make sure that they fully understand the set guidelines towards attaining your goals and objectives. 
Set a clear schedule –

Stick to the same work hours every day to build a habit. Before you know it, working at home will become second nature to you. 
Have a dedicated space that is free from distractions –

Finding a distraction-free spot is essential when you want to be consistent and stay focused with your work. 
Find a Confidante –

While working from home there are things in business that are  confidential. If you can find someone that can keep things in private, and trust them not to repeat it to others. It'll be less of a hassle for your productivity.

Take breaks –

Listen to music, munch on a snack and have meditation and breathing exercises. These activities lessen stress and relax the mind from tension. 
Online platforms and marketing
It is important that you utilize online and digital marketing platforms. 

Have your files saved in

the cloud

(storing your data over the internet instead of your hard drive.

When something happens to your devices, you can still access the backups in the cloud storage.

Update your devices and secure them with strong passwords. Also make use of a password manager so you will not have any trouble in case you forgot them. 

 Use a virtual private network (VPN), but be aware that this can slow down internet connection. 

Have antivirus softwares and firewalls. 
Remember not to share personal, financial, and sensitive data. Be careful of using remote desktop tools. Beware of phishing scams.Use encrypted communications. Be wary of unsecured wifi areas for these are prone to stealth polymorphic multipartite armored (SPAM) viruses. 
Social bonding outside of work
Give room for social interactions outside work to promote relationships and trust between co-workers. This contributes to better mental health, attitude, and renewed energy towards work as they take a break off their usual daily tasks. When indoors, create chat rooms or video chat with each other just to listen to a co-workers personal stories and insights. 
While it is important to work efficiently, having  solid values can make a big difference in the health and well-being of the business in the long run.
Having clear values ensures that everyone in the organization is working towards the same goal. Here are some values you can adapt in your company.
Patience – Especially when you are still starting the business, you must be very diligent, even when you don't see results immediately. Keep doing the right things and you will reap the results of your efforts over time.
Consistency – Do not stop until you get ample results. Integrate more effective marketing strategies and keep maximizing your online presence.
Leadership buy-in – Make your policies, rules and regulations known throughout the organization. The business will have more success in achieving its objectives when its members agree and make the goals of the organization their own.
Transparency – When you're transparent, you invite trust by revealing that you have nothing to hide. You establish yourself as an honest, credible person in the eyes of others. The idea of being open and vulnerable may make you nervous, but the digital revolution has made transparency a matter of key things to survive.
Managing expectations
"There are two ways to be happy: improve your reality or lower your expectations." Set aspirations that are within your reach and work around those. Learn how to be practical. Be tactical and always seek for inspiration. Prepare yourself for setbacks and always strive harder to be able to surpass all the challenges that come your way.
Conclusion
Business changes drastically over time and there are a lot of moving parts for you to obtain success like business registration, accounting or bookkeeping. Outsourcing such functions to DJKA Business Services Inc. makes you allot more time for other important things. Our team brings you integrity, proficiency, flexibility, and cost efficiency to the table. Contact us today to learn more on how it can help your business grow.

Tags In