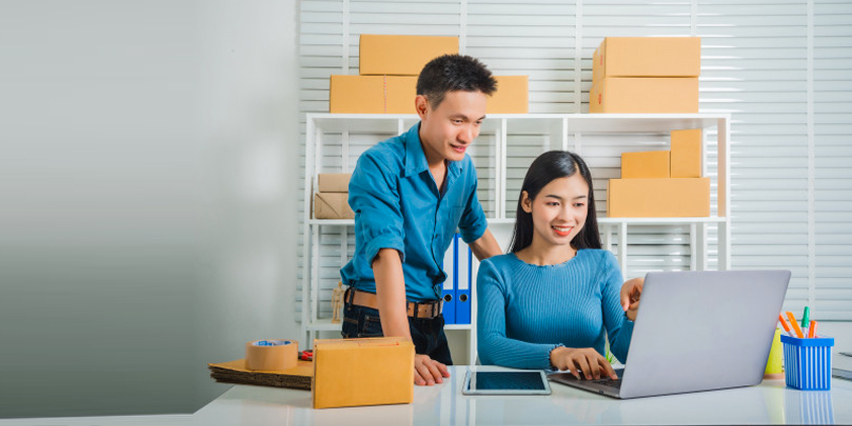 Why Outsource Your Business Formation in the Philippines
With the motive to prevent further economic decline, many people, especially those who were retrenched from employment, have switched to operating businesses of their own. The initial step they must make is to decide on what product or service to sell to the market and generate profit to be "in business."

Here are some answers to FAQ's (Frequently Asked Questions) to provide you the necessary information about business registration:
Do all businesses need to be registered?
Yes, all businesses need to be registered. 
Why does a business need to be registered?
It gives you a unique identity and gives you protection
It helps in attracting more customers. 
Acquiring bank credit and investment from investors is a lot easier. 
It is essential for the continuity of the business. 
Business Registration Process
Step 1. Choose a Business Structure
Pick a structure for your business. It may be sole proprietorship, partnership, or corporation . This determines the documentation type you need to file with the bureau of internal revenue of your state. 
Step 2. Create a Business Name
Have a unique business name or brand so you will not have any duplications that can cause confusion with other businesses.. If you are to register a corporation, you need to carry one of these designations: Corporation, Incorporated, , Corp., or Inc., OPC. 
Step 3. Registration of Business entity
For Sole Proprietorship: 
Register with the

Department of Trade and Industry

(DTI)
For Partnership / Corporation:
Register with the

Securities and Exchange Commission

(SEC)
For Cooperative:
Register with the

Cooperative Development Authority

(CDA)
Apply for a registration at the Bureau of Internal Revenue and be ready to provide supplemental documentation. For instance, Articles of Incorporation are needed for a corporation. A Partnership Agreement is needed for a partnership.
Step 4. Business Permit
Apply for Barangay Clearance to certify that your business complies with the local barangay's requirements where your business is situated, you need to get a barangay clearance. 
Requirements:
Community tax certificate or cedula

Application form, and

Valid ID (SSS ID, passport, postal ID, or any government-issued ID)
Apply for business permit and license from the City/Municipality where the business is to be located.
Get sector specific clearances:
For Example:
any type of business – Barangay
travel agency – Department of Tourism (DOT)
food and cosmetics – Food and Drugs Administration (FDA)
pawnshop – Bangko Sentral ng Pilipinas (BSP)
learning centers – Department of Education (DepEd)
wood crafts/furnitures – Department of Environment and Natural Resources (DENR)
Step 5. BIR Registration
Register with the Bureau of Internal Revenue (BIR) District Office where the business is to be located for Authority to Print Invoice and Book of Journal.
Secure your business licenses
To avoid facing lawsuits, you must be consistent with your business' licenses and permits. 
Bureau of Internal Revenue (BIR)
 This is necessary to acquire other permits and licenses. All Philippine-based businesses, individually owned or corporation, must submit a tax statement at the end of each fiscal year; thus, having a tax identification number (TIN) is crucial.
Four (4) kinds of BIR forms are mainly used for registration:
| | |
| --- | --- |
| Forms | Who is it for? |
| 1901 | Mixed-income and self-employed individuals |
| 1902 | Employees with full compensation, nonresidents, and resident aliens |
| 1903 | Corporations and partnerships |
| 1904 | One-time taxpayer who just rendered business in the Philippines for a year |
Source: www.tycoon.ph
Maintain a Business License
The deadline for the annual renewal of the business permit is usually on the 20th of January of every year and the required documents are the barangay clearance, mayor's permit, and the Bureau of Internal Revenue (BIR) certificate of registration. While it can certainly be a hassle to line up and go through the process of renewing the business permit, it needs to be done.
Reasons to Renew Your Business Permit 
1. Peace of Mind
2. No Penalty Fees
3. Business Continuity.
Renewing your business permit annually is a must in sustaining your business. 
Why shall you outsource business formation?
Work processes are easier to handle when you outsource. Small tasks and even tedious ones can be passed to outsourcing companies so that the business owners can focus on the core processes of their enterprises. It is also cost-effective. 
Why is DJKA a best fit for outsourcing your business formation? 
DJKA Business Services Inc. offers custom-fit solutions to your Business Registration in the Philippines that lets you relax from all the piles of work to be done to secure your business.
It is composed of a highly professional team driven to provide you the best accounting solutions in a manner that is hassle-free and ensures that you get to allocate your precious time to other important activities.
It saves you the worry from red tape and gives you a breather from all the obligations you need to fulfill in making your endeavors successful. It is committed to help ease your burdens in establishing your enterprise. 
Contact DJKA Business Services Inc. now and experience a hassle-free business journey!