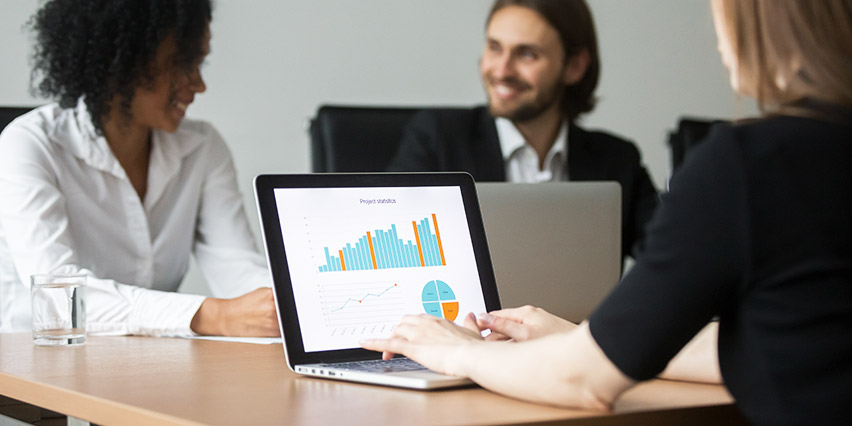 An Overview of Accounting Software for Small Businesses
Accounting is the process of recording, summarizing, analysing, consulting, and reporting the financials of a company. It is the process of tracking all financial transactions to see the business expenditures, the sources of revenue, and which tax deductions the business owner will be able to claim. 
Bookkeeping is the recording part of all the financial transactions of the business (includes income and expenses)  and entering them into a database.
Why does a business need accounting and bookkeeping?
Helps in getting more tax deductions

Helps in getting a business loan

Financial mistakes are easily determined through bookkeeping and accounting.

Cash flow is easily seen. 
Bookkeeping Essentials
Cash Flows

Profits

Balance Sheets
Files Necessary in Bookkeeping
The Cash Book
Sales Invoices File
Purchase Invoices File
Expenses Claim Book

– money from own pocket used in spending, to be claimed at later time

Petty Cash Book

 – records the amounts that are added or subtracted from the balance of the fund, which is used for expenditures on small items.

Chart of Accounts
Bookkeeping must be methodical. 
Manual accounting and bookkeeping will do but an accounting software or a computer system saves a large amount of time in doing the process.
Manual accounting uses several paper ledgers and journals where accountants record financial information. The general ledger includes miscellaneous transactions and the aggregate balance of all subsidiary ledgers and journals. 
Manual accounting is very detailed, since accountants must carefully enter information into physical books. Computerized accounting uses software programs designed from traditional manual accounting systems. Computerized accounting involves the use of computers, spreadsheets and programs designed to record and report financial information electronically.
Computerized Accounting
Computerized accounting often requires individuals to manually input financial information into the program. The accounting program is responsible for making sure journal entries balance prior to posting information into the company's general ledger. 
Financial reports are usually generated according to a business owner's preset parameters. Financial reports and statements often contain a default feature to ensure all information is accurate and valid prior to creating financial reports.
Benefits of Computerized Accounting 
Traditional manual accounting was a tedious process requiring accountants to spend copious amounts of time mathematically checking numbers in the company's accounting information. Simple mistakes such as transposing numbers or entering information into the incorrect column could create significant errors. 
Computerized accounting systems allow accountants to process more information than before by creating easier review processes. Accountants can potentially spend less time looking for errors and more time analyzing information for decision purposes.
Not a Fix-All 
Computerized accounting is by no means a be-all, end-all solution. Accounting software can create difficult situations for accountants needing to correct data entry errors. Instead of erasing numbers and entering them into the correct column, accountants must carefully prepare adjusting journal entries to correct information. 
These entries can create more errors if posted incorrectly into the company's computerized accounting software. Creating additional errors requires accountants to spend more time correcting financial information.
The 5 Best Accounting Softwares for Small Business of 2020
According to Investopedia, these are the best accounting softwares in 2020 based on the research and comparison of the answers of nineteen accounting software companies: 
QuickBooks Online: Best Overall
Xero: Best for Micro-Business Owners
FreshBooks: Best for Service-Based Businesses
QuickBooks Self-Employed: Best for Part-time Freelancers
Wave: Best Free Software
You need an accounting software that will aid in adapting to the changes of your business as it grows. 
Using Accounting Software
Oftentimes, a simple Excel spreadsheet is used for accounting, but as technologies emerged, other accounting softwares are then utilized. 
DJKA Services Inc. uses and recommends Xero and Quickbooks for basic accounting and bookkeeping purposes. For tax filing, juan.tax and Taxumo are used. 
Xero's flexibility with its features and plan options creates a space for businesses to grow comfortably. Companies evolve, and Xero caters to those changes. Xero's plans and services are based on company growth. 
Although businesses start out small, things can change in a short time, and Xero helps you prepare for the future by offering services that meet you wherever you're at financially. That's why Xero is our choice as the best accounting software for growing businesses. 
Xero Features
Time-saving 
Automation makes accounting tasks easier to accomplish and is time-savvy. 
Timesaving features
Invoicing: invoices payable online
Bank reconciliations: smart reconciliation tools use for bulk transactions based on rules, no need to categorize transactions individually 
-automatic importation of bank accounts and credit card transactions to the system
Inventory: inventory management tools for real time item tracking, shows your stocks, helps in creating an estimate me, 
Mobile access: compatibility with mobile devices
iPhones and iPads: quotes and invoices, document attachments, reconcile transactions, cash flow in real-time view
 iWatch:  number of new transactions displayed, account balances and their status and 
Application for capture and submission of expenses, and another for project tracking. 
QuickBooks
Widely regarded as the top accounting software solution for small businesses
Affordable
Elite features
Suited for a range of business types and sizes
Scalable
Integrations
Time-saving features

 
It allows automation that makes the most tedious accounting tasks such as bank reconciliation easier to do. Manual data entry is also reduced. 
Business monitoring– remotely accomplish basic accounting tasks
We can help your business transition into a new age of accounting.
Outsourcing such functions to DJKA Business Services Inc. makes you allot more time for the things you are passionate about. Contact DJKA today to learn more on how it can help your business grow!