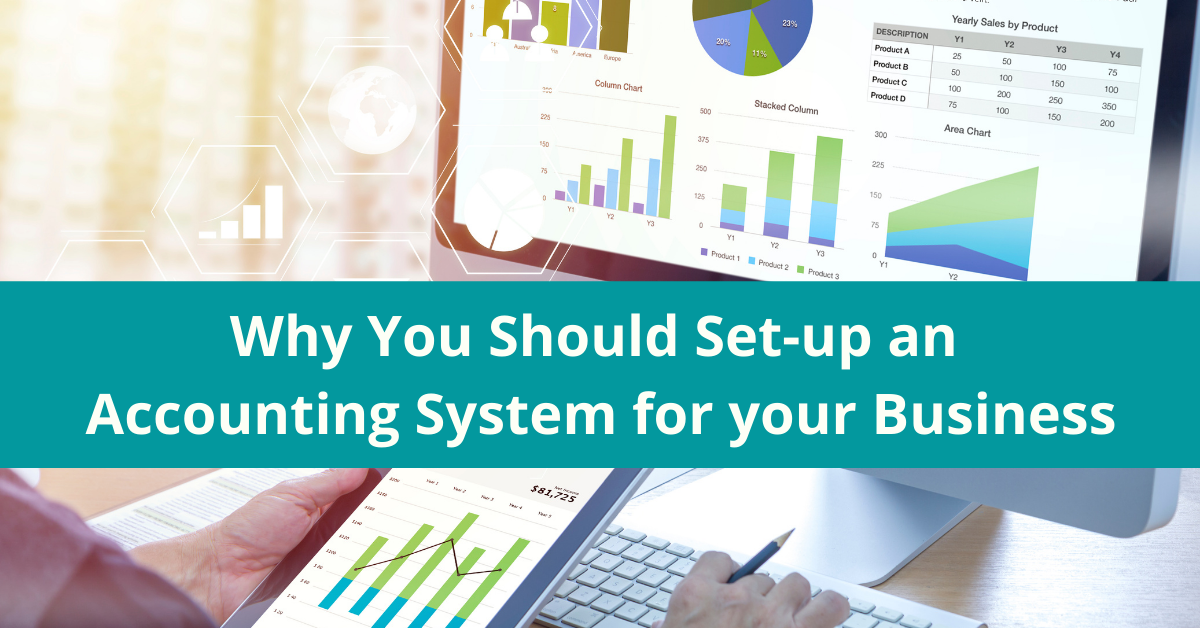 Why You Should Set-up an Accounting System for your Business
Let's accept it.  Many entrepreneurs hate numbers.  Often, they create business because they are passionate about their business ideas.
Others see areas where innovation is needed and grab the opportunity to fill up the void.
However, having a novel idea or a specialized skill is not enough to serve a particular market.  More than a business model, startups should understand cash flows or business profitability.
In most cases, entrepreneurs never appreciate the value of setting up an accounting system in their business. Until they have negative bottom lines or their cash is slowly going down the drains.
Setting up an accounting system is critical for the long-term success of your business. Business owners need accurate and timely information to make effective decisions.  And these can only be provided by a sound accounting system in the form of accounting reports.
The benefits of having a sound accounting system can't be overemphasized.  Here are some of the benefits:
1. Determines Financial Performance
A good accounting process gives you thorough information about the financial performance of your business. You can compare the current figures with the previous year's activity or against the forecast figures, which will give helpful information for decision making.
Furthermore, a good accounting process helps companies manage their cash flows and set business goals.
2. Compliance with Regulatory Bodies
Companies must maintain registered books of accounts for BIR tax filing purposes and BIR audit
3. Avoid Tax Penalties
Paying your taxes on time will prevent companies from paying penalties and interest for late tax filing and payment.  This can only be done when the records are updated and in order.
4. Maintain Good Image
Preparing the financial statements with auditors' reports attached on time will send a positive corporate image to all the company's stakeholders.
5. Help Secure Bank Loans
Applying for bank loans requires companies to submit audited financial statements.  With the correct reports and timely submission of other requirements, businesses may secure a bank loan quickly.
Keeping your finances under control
With an accounting system in place, you can see how profitable your company is, how you are spending money, and how your cashflows are coming in.
Most startups and small businesses close or cease their operations because they are not monitoring their purchases and spend more than what they are earning. With accurate financial reports, business owners get a glimpse of the company's performance and make better decisions.
Our team can help you.
DJKA Business Services is your one-stop-shop solution for your company. Our goal is to be straightforward and get to the point. We will take the burden of your non-core business processes off your plate so you can focus on more important concerns such as growing your business.
For inquiries on how you can set up an accounting system for your business , email us at info@djkaaccounting.com